Create Supernaturally
What does the Bible have to say about creativity? Can you access God's creative nature living inside of you? Can this creative nature impact the world around you?
Absolutely.
How to partner with God to creatively bring transformation in yourself, your church, and your community.
Do you feel isolated as a Christian creative?
Many of us do.
But did you know that creating supernaturally is based on scriptural principles?
You may have thought:
Is my creativity important to God? Can it make a difference?

Creativity and the church don't mix

As a Christian creative, how can I impact culture?

Preaching & Teaching are the main gifts to see God touch people



But imagine creating with God and . . .
Seeing healings happen through your creativity

Prophesying through your creativity, transforming others

Releasing God's love through dance, art, writing, and more

Seeing your church embrace other creative expressions beyond worship

Discovering how your children's church can release children and youth to create

Transforming culture through creative strategies and gifts



So, how do I step in to creating supernaturally? More on that in a minute.
I have been involved in pastoral ministry ever since I graduated from Bible college, developing a deep love for the church. Yet, I never witnessed believers being released to express their creativity in church.
Typically, believers attended church, received a great message, and went home. There was never an understanding of how their passion and creative expressions could reach others.
When I joined the pastoral staff at Bethel church in 2003, helping to oversee our 2nd year program in our school of ministry and coordinating creative arts, I began to incorporate all different kinds of art forms within worship, children's ministry, and our school of ministry environment. I then began to speak in churches and implement the arts within their worship sets. I saw so many people become activated to create. Activating believers to create has led to a creative arts movement within churches who are hungry to know God as Creator, to know how that changes us.
As I began to develop this, I became so excited because everywhere I went people were activated to not just hear a message, but to creatively express that message. Every week I get reports from churches telling me how excited they are because their people are stepping out to create, not only personally or in the church, but also in the marketplace.
How does the Supernatural Component Work?
Releasing Christians to create was beautiful, but I knew there was more. The churches needed to learn how to create supernaturally. What does that mean? I believe God has given us gifts, like healing and prophecy, which are for every believer and not just those who are highly anointed. So, I began to teach people how to prophesy and bring healing to others through creativity. Supernatural creativity began to take place not only in churches affiliated with Bethel, but also in the healing rooms. A Creative movement was being birthed in the church, supernaturally empowering every believer!
Every time I teach and preach this message in churches around the world, people are healed and receive prophetic ministry. Yes, they receive from my team and myself, but they also receive from people in their very own church! I couldn't imagine teaching anything less than the fullness of every believer co-creating with God to see others become free, healed, and transformed.
Building Bridges into our Community
While at Bethel church, I have also focused on creatively building bridges into our community. Bridges believers can cross to bring the Kingdom into every sphere of society. Currently, I lead groups that go out into schools, the Redding library, hospitals, restaurants, coffeeshops, the drug rehab, businesses, and more. Each week, the groups bring their music, art, dance, drama, spoken word, photography, cards, and more to give those in the marketplace a taste of the Kingdom.
FULL PACKAGE
Creating Supernaturally and changing culture is too good to keep to myself. That's why I designed Create Supernaturally, with you in mind.
After implementing these strategies for the last 16 years here at Bethel and seeing the powerful impact they have on the believer, church, and marketplace, I wanted to create a course for you, so you can do it too!
I wanted to give you teaching, biblical basis, encounters, activations, and testimonies so that you can create supernaturally, both personally or in groups. I wanted you to be able to implement these strategies yourself, just like when I go to churches and teach on these same principles.
I designed the curriculum in three parts. First, you will discover who you've been created to be. Second, you'll learn how supernatural creativity can impact the church. Third, you'll be activated to take it to the marketplace.
I hope that my years of experience and activation can now become a part of your journey.
Let the journey begin!
By Taking Create Supernaturally, you'll learn how to..
Discover your creative potential

Gain a Biblical view of supernatural creativity

Learn how to lead creative outlets in worship

Grasp how children and teens can creatively understand God

Pick up tips to creatively bring the Kingdom into everyday life
And so much more...
It's time to step into your supernatural creative identity!
Here's the Full Breakdown of What's Inside
CREATE SUPERNATURALLY CURRICULUM
Each series has over two and a half hours of loaded content filled with miraculous testimonies of what God is doing through creativity!
Throughout the videos, there are activation points for you to take action and experience what you've just learned. I've pair these lessons with downloadable curriculum, empowering declarations, and journaling/discussion questions.
There are questions geared both for individuals and groups, so you can grow with other creatives as you watch the video and discuss questions together.
I have also included bonus segments at the end of each section, where I will teach you how to walk in supernatural healing and prophecy if you are unfamiliar with these terms.
This course is designed to be done weekly. I offer a 6 day plunge after each video, so that you can be activated on a daily basis and watch yourself grow and assimilate all you are learning.
Here is a breakdown of what you will receive in each power-packed series, including video material and written a workbook to fill in what you learn:
Create Supernaturally - Series 1
Discovering Your Supernatural Creative Potential
Discover
Design and Partnership with Creator God

Biblical Premise of Supernatural Creativity

Cultural Reformation through Creativity
Create Supernaturally - Series 2
Transforming Church Life THrough Creativity
Discover
Worshipping God through Creative Expressions

Releasing Children and Youth to Create

Living in a Creative Church
Create Supernaturally - Series 3
Building Bridges into the COmmunity
Discover
Celebrating our Communities

Healing in the Marketplace

Global Transformation through Creativity
Unlimited access to content- As new and improved versions of the course are released you never have to pay to upgrade

100% online learning (mobile friendly)- you can learn on the go and review the material anytime you need a refresher

Over 3 hours of inspiring and activating content!

Empowering Declarations

Discussion/journaling questions

The 6 Day Plunge to activate you after you've watched the videos
FULL COURSE:
Series 1 - 3 video lessons on DISCOVERING YOUR SUPERNATURAL CREATIVE POTENTIAL (value $500)

Series 2 - 3 video lessons on TRANSFORMING CHURCH LIFE THROUGH CREATIVITY (value $500)

Series 3 - 3 video lessons on BUILDING BRIDGES INTO THE COMMUNITY (value $500)
Individual Modules:
3 Transformational Video Lessons ($500)

Practical activations and applications (included)

Downloadable Curriculum (included)
PLUS THESE BONUSES…
Theresa Dedmon's Creative Community FB group (included)

Empowering Declarations (value $25)

Free 15 minute Coaching Session (value $25)

Opportunity to travel to churches as a part of my ministry team, upon completion (priceless)
That's a total value of $1550
But you can jumpstart your kingdom creativity for much less.
Are you ready to invest in yourself, to take massive action and adopt a lifestyle of risk and momentum towards your dreams?
Say yes to your creative destiny
I want you to have it for only $49!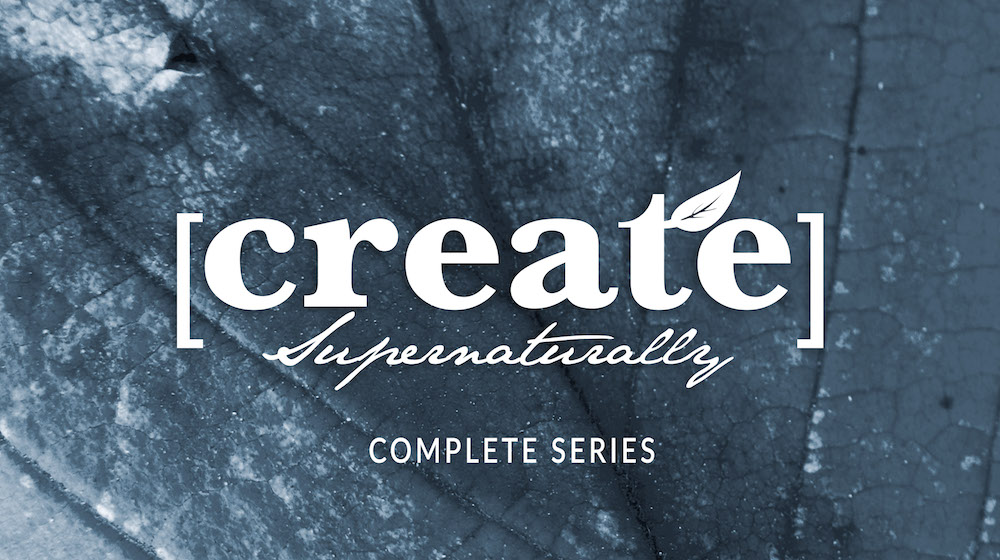 Create Supernaturally Complete Series
Save when you buy the full series at once.
$49
Say yes, today!
1 payment of $49
3 power packed series with over 2.5 hours of video content each (value, $1500)

Practical activations and applications (included)

Downloadable Curriculum (included)

Theresa Dedmon's Creative Community FB group (included)

Empowering Declarations ($25)

Free 15 minute Coaching Session ($25 value)
Series 1
Discovering Your Supernatural Creative Potential
Downloadable Curriculum

Practical Applications

Empowering Declarations

Discussion / Journaling Questions
$19
Series 2
Transforming Church Life THrough Creativity
Downloadable Curriculum

Practical Applications

Empowering Declarations

Discussion/Journaling Questions
$19
Series 3
Building
Bridges into the
COmmunity
Downloadable Curriculum

Practical Applications

Empowering Declarations

Discussion/Journaling Questions
$19
CAN I ENROLL ANYTIME?
Yes! Enrollment is open, which means you can join in anytime year round.
CAN I USE MY ACCOUNT TO TEACH A SMALL GROUP OR CLASS?
No, the school is designed for each person to have their own account and we ask that you not share your content with groups of people. We do have a group rate discount if you are wanting to have a group go through together so please email us.
IS THERE HOMEWORK?
Yes, however, it's not to be turned in. The homework is an addition to your classes and for your personal use. We encourage you to share it in the Facebook Group associated with your course.
IS THERE A TIMEFRAME FOR FINISHING THE CLASSES?
No. You can complete the classes at your own pace.
ARE THE CLASSES STRICTLY ONLINE?
Yes.
IS THIS DIFFERENT THAN THE PRODUCT I HAVE PURCHASED?
Yes, none of what is in the school is available for purchase anywhere else.
CAN I GET A REFUND?
No, courses are non-refundable. It is not possible to get a refund to repurchase courses during promotions.
CAN I GET ACCREDITED CLASS CREDIT FOR THIS?
No, not at this time.
Here's to creating a culture of supernaturally in your personal life, church life, and work life!
The Kingdom Creative Reformation is upon us and it's time for you to believe that you can supernaturally create, you can awaken the church to be creative, and you can transform culture through creativity!
Giving your "yes" will make a difference in your family, church, and community. So why not take the plunge and enroll today?
Get Connected to Create Academy
Receive offers and updates about future eCourses and Coaching